Healthy Air Quality Solutions for Commercial Buildings in Dayton, OH
Humans spend 90% of their time indoors where the air is 10 times more polluted than outdoor air. We at Five Star Mechanical Solutions believe in providing options for a healthier future. We provide services to help ensure you have a healthy facility.
Since heating and cooling equipment and Indoor Air Quality are synonymous, Five Star Mechanical Solutions offers Southwest Ohio area business and building owners a wide variety of products and services to improve commercial air quality and create a cleaner, healthier, a safer environment for everyone who occupies the space. We offer air quality testing to check for carbon monoxide, radon, and other deadly gases. And we have products like the iWave-R, UV lights, and air purification to target these toxins and remove them from the air. We also offer humidity control systems to help you manage humidity levels and smart thermostats, which are smartphone-friendly and capable of helping you manage indoor air quality remotely, saving money in the long run.
Commercial Air Purification Solutions
Of all the latest and most excellent indoor air quality products on the market that help remove airborne particles, viruses, bacteria, and air pollution, iWave benefits schools, restaurants, medical offices, and other types of businesses.
iWave helps clean the air inside industrial, commercial, and residential buildings. The patented technology uses positive and negative ions to address IAQ issues such as certain viruses and bacteria, VOCs, odors, and particulate.
iWave has been installed in thousands of commercial buildings, including:
Healthcare Facilities
Gym and Athletic Facilities
Manufacturing Facilities
Higher Education
Assisted Living Facilities
Hotels and Resorts
Military and Government
Correctional Facilities
Restaurants
Recreational Facilities
Places of Worship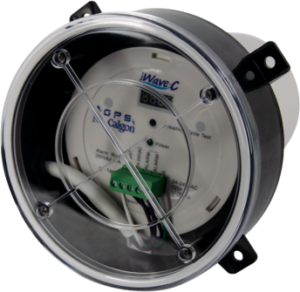 Request an Estimate from Five Star Mechanical Solutions
Do you have a job in mind for Five Star Mechanical Solutions? Please fill out the online estimate form and include as much information and detail concerning the type of work you need to perform as possible. We look forward to providing you with a Five Star experience! Call us or send us a message.