About Five Star Mechanical Solutions
As a top-rated local company that's family-owned and operated, we at Five Star Mechanical Solutions constantly strive to offer our customers more. We started as a small "mom and pop shop" business 50 years ago in Central Ohio. Our founder, Howard Morris Sr., had a simple vision to provide customers with the highest quality services and absolute best products at the lowest possible prices, with customer satisfaction always guaranteed.
Today, Morris' sons and their families continue to grow the company with that same simple vision their parents built the foundation on while also putting a tremendous emphasis on giving back to the communities they serve and helping those in need. Since we first opened, what started as residential HVAC products and services has turned into dozens of different companies while also expanding into plumbing and commercial services (including commercial electrical work) with future growth on the horizon.
Proud Five Star Family Member
Becoming a top-rated commercial contractor is no small task. The home services industry is highly competitive. Nevertheless, Five Star Mechanical Solutions understands that a company's success depends on how well it can serve its customers and what it can offer its customers that sets them apart.
Being a member of the Five Star Family allows us to stay ahead of the competition in the plumbing business. As a Five Star company, we've leveraged superior products at competitive prices because of our bulk buying power. Moreover, we use some of the best plumbing technicians in the industry. They are all certified and fully insured members of the community.
5-Star Ratings
Nevertheless, as a result of our success, we realize without a doubt we would not be here today if it weren't for our amazing customers. Throughout the years, under the Five Star Family umbrella, we have gained thousands of overwhelmingly positive customer reviews and Five Star Google Ratings from customers looking to get the most out of their money just like you. We aim to continue that as we now proudly offer commercial mechanical solutions for businesses, churches, and other types of buildings.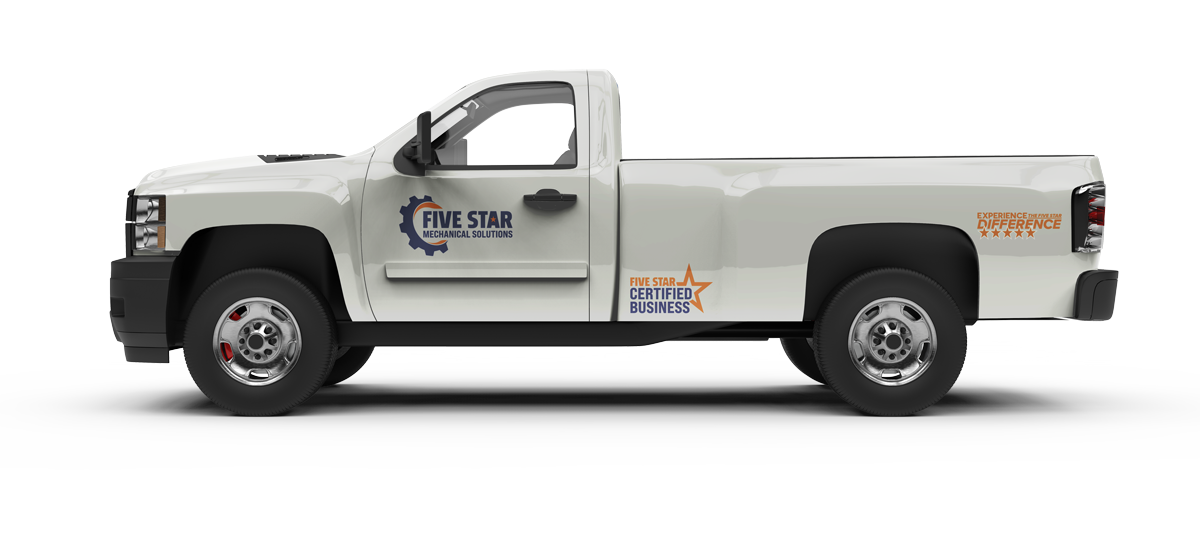 Community involvement
Five Star in the Community
To expand our ability to help others in need while also securing our future expansion into additional home service areas, Five Star CEO Kip Morris launched the Emerge Recovery & Trade Initiative in 2022 with two partners and purchased the former Greene County Career Center in Xenia Township. Five Star Mechanical Solutions is a proud partner of Emerge Recovery & Trade Initiative.